Start the digital transformation now!


Introducing the new Soft1 Series 6. Much faster, customizable and with an even more intuitive interface, Soft1 Series 6 has an improved and dynamic information portal, as well as numerous upgrades to increase employee productivity and facilitate them. Soft1 Cloud ERP Series 6 can be configured to meet your way of doing business with minimal IT investment and resources.
Featuring modules that support all critical business areas of your organization, it helps you control with ease your financials, reduce your operating costs and simplify supply chain, production, and operations.
With new customization options integrated, Soft1 Series 6 allows better and faster handling of data, fully personalizing the experience to the user needs and business rofile. Soft1 Series 6  incorporates an entirely updated information portal that keeps the correct functionality just a click away.
Operating on the state-of-the-art data centers of Microsoft Windows Azure platform, Soft1 Cloud ERP Series 6 is backed by Microsoft investments in high-end infrastructure and unparalleled security.
SoftOne's ERP system is designed to allow users easily utilize its in-depth functionality. Accelerate and support all your core business processes -right from the start- with an easy-to-use, intuitive, role-based interface. Being fully configurable and extensible, Soft1 ERP Series 6 completely adjusts to your business needs, ensuring instant response to new market challenges.
We have developed a new product
A 3-module training program, prepared and managed by our specialists, according to your needs and employee's software level, as follows:
The courses are held on premise, at our offices in Brasov and Bucharest. We also provide video-taped trainings for all 3 packages, available online, under a username and a key password, with a lifetime access right.


For more information related to Soft1ERP Trainings, fill in the contact form or contact us at contact@serrasoftware.ro.
General Ledger, Fixed Assets, Revenues – Expenses, Accounts Payable & Accounts Receivable, Cash & Payment Management, Open Items, Credit Cards, Payment Settlements/Installments, Budgeting, International Accounting Standards (IAS), Cost Accounting, Factoring, Activity Base Costing (ABC)
Production Process & Production (Internal) Costing
Screen Forms Design, Script Builder, Workflow Scenarios, Runtime Rights, Remote Systems, Alert Systems, Customization Toolkit
Customers, Suppliers, Debtors & Creditors, Sales, Purchases, eINVOICE Connector, Retail Sales, Customer Loyalty, Sales Team Management, Multi Currency, Imports & Exports Costing, Business Units, Pricing Policies, Credit Policies, Resources & Geographical Zones, Consolidated Statements, Group of Companies Management, Approvals, Installations & Contracts
Customers, Suppliers, Debtors & Creditors, Sales, Purchases, eINVOICE Connector, Retail Sales, Customer Loyalty, Sales Team Management, Multi Currency, Imports & Exports Costing, Business Units, Pricing Policies, Credit Policies, Resources & Geographical Zones, Consolidated Statements, Group of Companies Management, Approvals, Installations & Contracts
Soft1 Web Report (5 users), Soft1 myCustomer (50 Users), Soft1 QuickView & Soft1 MyPortal
Multiple Sites/Branches, Unlimited Stock Locations, Storage Bins – Shelves, Alternative/Corresponding Items, Color & Size, Serial Numbers, Lots, Group Sets, Services
File Attachments, Extra Fields & Aggregators, Report Designer (basic & advanced), Merging, QlikView Run Time
Detailed Employees Archive, Advanced Payroll Data Records, Social Security Institute Management, Data Transfer, HR Management
Soft1 CRM allows users to benefit from the information they need every day, including customer contacts and sales status, order and sales invoices, management reports, with the desired filters, anywhere and anytime. You can centralize useful information in one place and thus streamline sales, marketing and customer support.

Contacts / tasks and activities
Leads and Sales Opportunities
Sales Offers and Orders
Employee monitoring
Marketing campaigns
Customer service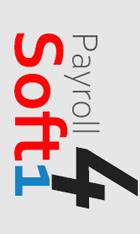 It is a complete solution developed by Serra Software, flexible and scalable for the management of all employees categories (full-time, part-time and service contracts) and also for the salary elements and summary calculation. It is easy to use thanks to the intuitive interface, but also through the perfect integration with Soft1ERP.
Power your sales team with the confidence and knowledge to improve their day-to-day performance. Soft1 SFA is a simple to use, yet powerful mobile sales solution delivering a vast array of features that automate and streamline all of the key sales processes so that your front-line reps never miss a sales opportunity.
With Soft1 SFA, your sales people can have at their fingertips real-time customer data and insights to sell more, faster. Save your sales team time and help them streamline their workflow and shorten the sales cycles, with a comprehensive SFA solution that simplifies the performance of tasks by mobile sales people.
Reduce the cost of selling, staying constantly connected to all of your customer data, so you can better sell and upsell while you properly meet customer expectations.
•

Work and connect from anywhere
Soft1 SFA runs natively on any mobile device so you can instantly access product and customer data, take orders, issue invoices and collect payments, while on the go. Moreover, Soft1 SFA seamlessly supports mobile barcode scanners and mobile printing with Bluetooth connectivity, to facilitate issuing receipts on-site.
•
•
•
•
•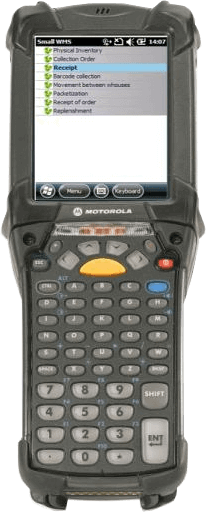 Soft1 Mobile Warehouse manages the activities of merchandise, distribution or production warehouses. Using a PDA mobile device, with Soft1 Mobile Warehouse, you can carry out daily tasks with regard to commodity management, storage management, material reception, congestion management, and other related activities.
Soft1 Mobile Warehouse provides real-time information, supports reduction of reception errors, picking, inventory and optimizes warehouse feeds. An efficient Warehouse Management System (WMS) has the ability to significantly improve the quality of warehouse management and bring added value across the entire logistics chain for any type of company such as manufacturers, distributors, importers or retailers.
Soft1 Mobile Warehouse Advantages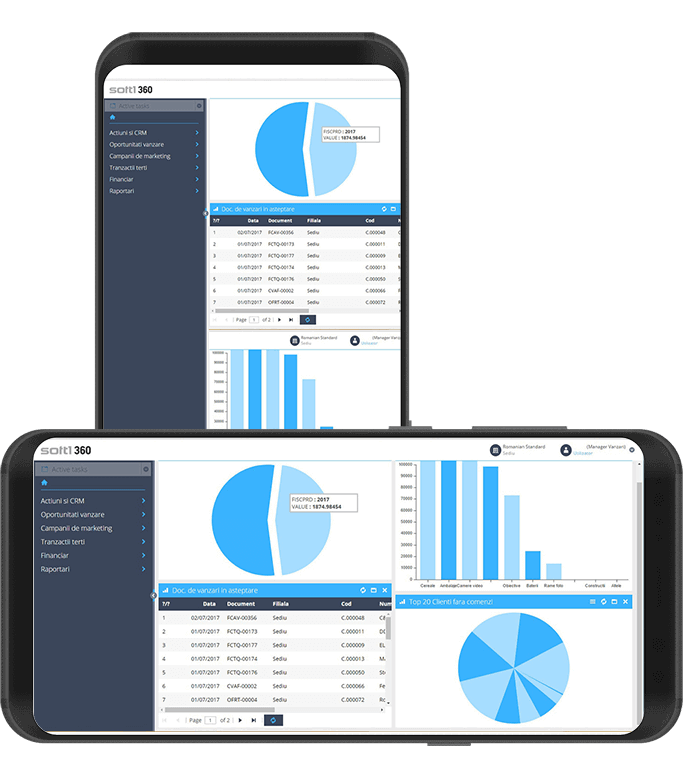 Soft1 360 is a mobile solution that provides access to the implemented Soft1 application via smartphones, tablets or laptops wherever you are, without any time and location restrictions, without requiring additional infrastructure.
Soft1 360 allows you to view all browsers and reports related to user access rights, editing or deleting current records (orders, invoices, inventory), inserting new records.
Soft1 360 can easily be customized and deployed, regardless of how Soft1 ERP (On-Premise or Cloud) works. It is offered on a subscription basis and does not require specialized installations or other investments in hardware.
This service supports companies in optimizing operating costs, providing fast and flexible access to cutting-edge technologies, which can provide them with competitive advantage over competition.