The "Serra – Bank Statements Import" application allows uploading an account statement in MT format and importing transactions from that file into the Soft1 ERP system.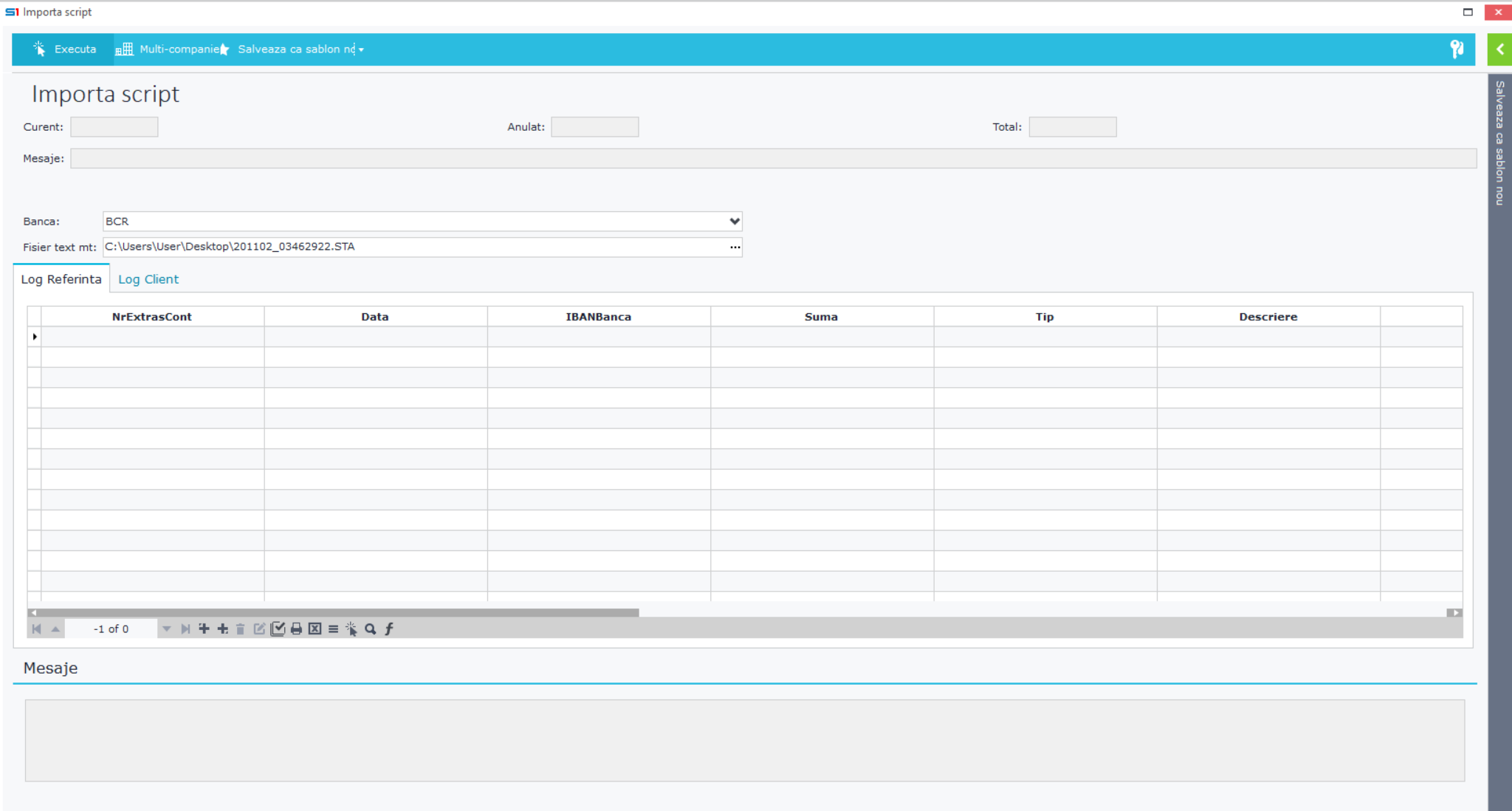 This file time is found in 2 variants:
• Intraday – contains all the transactions from the current day until the moment of downloading the file, being able to download several files during the day
• Endofday – contains all the transactions from the current day and will be downloaded only once, at the end of the day Each bank has its own policy on how to provide MT files.
MT files are based on an international standard, but there are small differences in the provision of details that differ from bank to bank, which means that each bank should be treated separately. In the application, the user will choose the bank for which he performs the import, then select the corresponding MT file.

Depending on the customized data entry flow in the Soft1 ERP system, there is the possibility that no type of account statement contains enough details to automate the import of data for certain categories of transactions. In this case, the application contains a log (Client Log) in which the details of the transactions that cannot be processed automatically will be displayed, to be imported later by the user. The application also contains a log (Client Log) to cover cases in which banks will introduce new categories of transactions in the future. These will appear in the reference log, and then the developer will be contacted to determine the automatic scaling mode. Despite this impediment, the application handles on average over 80% of transactions, this percentage being different depending on the personalized flow of each client.
Author: Bogdan Scafariu, Software Developer