Generating invoices from contracts
To streamline billing time, the invoice generation method has been configured, in bulk, from customer contracts.
The types of contracts may be subscriptions or based on other services over a certain period of time. A contract contains the following information for each customer location: service / services rendered, price (Ron / other currency), period.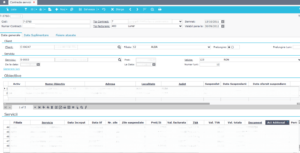 Depending on the conditions set in the contract, invoices can be generated automatically to the customer.
Select All Contracts and click the Invoice Generator button.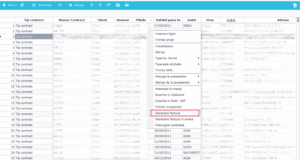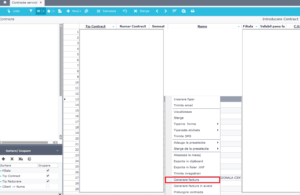 At generation, the billing period can be selected if you issue a contract invoice or a customer invoice.